LSEC Company
LSEC Company
 L iquid
 S tarter
 E ngineer
 C onsulting
Greatly appreciated on our internet home page!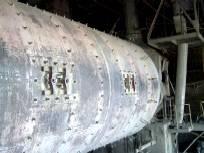 We are your powerful partner for the supervision and commissioning of large electric motors of the heavy industry. We also offer Site Supervision for the general installation of electrical equipment from the store to the commissioning world-wide. On this homepage we would like to introduce our company and its services.
Proper installation and commissioning of electrical systems ensure an optimum use and a long service life.
Qualified commissioning is used to match the required torques with the torques of the motors to be applied.
Electricity limits demanded by the energy supplier can be set and be respected.
With the stable settings of the motor will prevent a "stalling", what have an positive effect on the long service life of the motor and driven engines and reduced the wear.
By an accurate, prompt and exact commissioning of liquid and oil starters you can reduced the starting dates "z" and "h" and the devices can be lowered.
The system will be adapted in such a way, that after commissioning optimal conditions for a smooth production are created.
© 2007 by LSEC Company   |   info@LSEC.de   |   deutsch